The West Branch Area Retail Merchants Association is dedicated to promoting West Branch area businessess and providing fun, family events for the community.

Other sites of interest:

West Branch Area Chamber of Commerce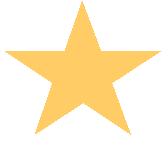 A unique turn-of-the-century shopping experience awaits you in beautiful Downtown Victorian West Branch, the cultural focal point for Ogemaw County. Enjoy the architecture with the century old Victorian buildings.  Experience a variety of unique shops and personal services with free convenient and lighted parking.

Whether you shop, dine, socialize or enjoy our meandering riverwalk along the west branch of the Rifle River or stroll through beautiful Irons Park, our community will welcome you and our enthusiasm will impress you!

Downtown is easily accessed from Interstate 75 at exit 212 or 215 and is just 3 minutes from either exit.  We are just six miles west of M33 on M55.  And from Gladwin go north on M30.  From Standish go west on M76 and from St. Helen east on M76.

Photo provided by Winding Road Studio

"Fabulous Fridays"  won the Michigan Municipal League's 

2011  Community Excellence Award for Region 6!